Bach Remedies Level 1 - Distance Learning (BACHDLP)
Bach Flower Remedies Level 1
The Distance Learning Programme (DLP) is an introductory level course that will help you learn about Dr Bachs system of 38 flower remedies. It encourages you to explore the system so that you can develop your knowledge and skills at your own pace. Most people using the DLP will want to use the remedies to help themselves and their friends and family; others will use it as an entry route to an advanced (level 2) course & eventually to practitioner training (level 3). This is a self-learn programme.
The work you send in is not marked or assessed in any formal way. Rather it is an opportunity for you to explore the remedies and Dr Bachs principles and demonstrate to yourself how much you have learned. Once you register for the DLP you are allocated a mentor who will look at your work as you send it in and suggest areas for further study. Your mentor will respond in writing to your questions, and you will have an opportunity to ask questions at the end of every lesson.
There are 5 Lessons.
First steps - understanding and using Rescue Remedy;Introduction to the remedies
Self-help - making the remedies part of everyday life;
Theory - how the remedies work, Dr Bachs philosophy of health;
History - Dr Bachs life, discovery of the remedies; by the end of lesson four you will have studied all 38 Remedies
Helping Others - friends, children, animals and plants. Lesson five gives you an opportunity to review what you have learned and put it into practice.
Your investment for this course includes 2 text books which are posted to you. The lessons are emailed to students, and each completed lesson is emailed back to you with comments/suggestions, together with the next lesson.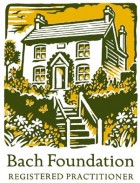 Eligibility: All welcome, highly recommended for all Health Practitioners.
Note: Australian students registering for this course will incur additional costs to cover some materials that need to be couriered.
Module ID:
BACHDLP
Course:
Bach Remedies
Course Dates

Can be started at any time

Hours

In Hours: 0

Out Hours: 16

Total Hours: 16

Investment

Normal Price: $325
---
This module is taught as part of the Bach Remedies .