The Anatomy, Physiology & Pathology course starts 1 May (Wed evening) and is held over 25 Wednesday evenings throughout the year.  This course covers all the major body systems and their common pathologies. You will gain a whole new understanding of how your body works - and will completely transform the way you think of your body - and bodies in general.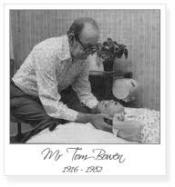 The Bowen Therapeutic Technique (Bowtech) Course starts 4 May - we have just one intake each year of this amazing sytem of healing. Developed by Tom Bowen this is the original Bowen Technique. Registrations being accepted now.
Trigger Point Release is one of the key courses for all Massage Therapists to study - held just once each year this is a must do course.  Tutor Leon Botello is travelling down from the far north to take the Trigger Point Course as well as continuing with the advanced Clinical NeuroMuscular Therapy. Everyone who studies with Leon reports that they are suitably challenged, learn a lot and have fun in class!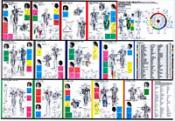 Training continues with Touch for Health Kinesiology with Touch for Health 3 in May and Touch for Health 4 in June. Students wishing to repeat either of these classes can do so at a repeat student discount price.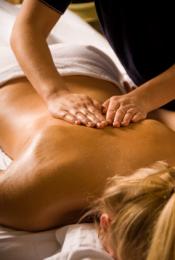 Imagine 2 days of yummy Relaxation Massage - you can register on your own or come along with a family memeber, friend or your partner. Dates are June 8 + 9 - registrations are essential.
 Richard P. Rust
In these challenging economic times, ensure your Number 1 asset - your Health and Energy - are taken care of!  Richard brings a host of Treatment tools to the table to help you resolve any acute and chronic pain issues you may be experiencing:
- Chronic Neck weakness/tension
- Migraines/Headaches
- Thorax and Rib pain/restriction
- Breathing Issues
- Lower Back, Hip, and Pelvic issues (including Sciatic)
- Knee, Ankle & Foot problems (e.g. collapsed aches; unstable ankles; plantar fasciatis)
- Chronic Fatigue/Fibromyalgia
- Candida (Thrush) issues
Even if life just seems a bit tough - hard to get out of bed; no get up and go; feeling tired; easily bloated with food - Richard can help you back to Radiant Health!  Richard really listens to your concerns, and helps to clarify your needs and outcomes regarding Health & Energy and just feeling better!

Richard is Co-Director of The Wellington School of Massage Therapy and The Radiant Health Centre - where he sees clients Monday - Friday. 
As always we welcome your questions - email or phone or call in to the office to see us.